Custom OpenAI Development
Get custom AI software 
for your business data
Realise business efficiencies you didn't know were possible using OpenAI software customised for your specific needs. Create personalised user experiences, enhance customer satisfaction and significantly boost your team's productivity with tailored AI solutions.
Award-winning
Microsoft Solutions
Partners trusted by
Award-winning
Microsoft Solutions Partners trusted by
Looking for a safe & secure way to deploy
generative AI for your business?
Well, that's exactly what we're here to help you do. Our certified Microsoft Azure OpenAI experts are on-hand to bring your ideas to life and offer viable use case suggestions—to help you:
Scale your team's output - expedite and replace tasks with AI—and free up staff to focus on more strategic, creative and high-value activities.
Accelerate decision-making - by quickly revealing deep insights hidden within mountains of data.
Quickly identify risks - and anomalies in your data. Proactively stay ahead using AI pattern analysis, and fortify your cybersecurity.
Enrich customer experiences - and deliver personalised customer interactions, increasing brand loyalty and satisfaction.
Boost workflow velocity - by empowering your team with AI assistance. Search, process, and analyse data in no time.
Gain a competitive edge - and leave your competition behind with a

custom solution

that puts your business on a different level.
What custom AI software development can unlock for your organisation
Personalised user experiences
Equip your team with smart suggestions and real-time insights. Also, empower customers with personalised info, assistance and more.
Proofing & content improvement
Catch and correct errors across a wealth of data with a click of a button. Plus, review content accessibility and diversity with automated checks.
Content generation & repurposing
Quickly draft and repurpose articles, social media posts, and more. Provide customers with content that directly aligns with their experience.
Deep search
Save time by searching giant databases fast. Retrieve information in digestible formats, expedite decision-making, and make huge cost savings.
Code generation
Speed up your software development by automating time-consuming coding tasks like testing and error handling—giving developers more time to design and build.
Automate multi-step processes
Streamline tasks with lots of moving parts so you can respond to customers and internal issues quickly. Also, reduce risks caused by human error.
Why partner with Talk Think Do?
Why partner with Talk Think Do?
Our partners & accreditations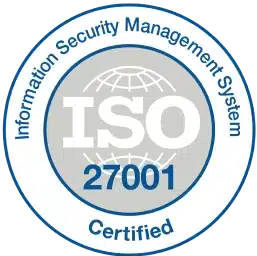 Enabling Innovation for Explore Learning
"We'd always been scared of developing it ourselves. We just thought it might suck up an enormous amount of time and that it was very high risk. Talk Think Do were very strategic and intelligent in the way that they set it up right from the beginning—allowing us to make leaps forward."
Our 4-step development process
From the initial discovery to application build, every stage of the development process is tailored to you.
OpenAI Discovery
(Scoping & Estimates)
First, we assess the feasibility of your ideas. Plus we offer use case suggestions based on your needs and current AI strategy (should you have one).
All decisions agreed upon during this initial discovery phase will satisfy:
Any business-specific compliance requirements
Azure OpenAI compliance requirements
Responsible AI principles
Lastly, you'll receive a discovery output that covers project scope, timeline and estimated costs.
To start, we'll design you a governance framework tailored to your business, which will:
Protect your data according to data privacy regulations and industry standards
Demonstrate your organisation's commitment to responsible AI practices
Allow for AI software scalability and flexibility as your business grows
Then, we'll build your Open AI software—all while feeding back to you every step of the way.
Note: this step involves applying safeguards that automatically filter out any sensitive information from the AI model.
Product Acceptance
(Proof of Concept)
The initial application release
User acceptance testing
Feedback reviews
Technical security, solutions and architecture reviews
Assessing your AI software against proven criteria
Long-term trusting partnerships are an essential part of how we work. Your software will go through as many iterations as required to ensure you get your desired outcome.
We act as an extension of your team, providing expert maintenance and support throughout the launch. This includes 30 days of free post-launch care.
Not every business will know all the features they want from the outset of their project. But thanks to our iterative approach, your software can continue to improve even post-launch.
Once launched, you get full access to the source code, infrastructure, scripts – everything. So you can continue to maintain and improve the software yourself—or we can help you on an ongoing basis with our managed support services.
The UK Business Tech Transformation Through Technology Award
Your extended team of experts
Our permanent, onshore team takes the time to understand your company's goals, customers, and tech requirements. Here's who will help bring your vision to life:
Solutions Architect
Turns your initial concept into a final application through solution design, costing, governance and building.
Business Analyst
Takes your high-level requirements and distils them into detailed materials that guide the development process. 
Delivery Manager
Your main point of contact. They establish the plan and manage resources, making sure the final product is delivered on time and on budget.
QA Analyst
Oversees internal and user acceptance tests. They ensure test strategy adherence and guarantee high standards are met.
Backend Engineer
They work across the development lifecycle—from building the application to unit testing portions of code.
Frontend Engineer
They work alongside backend engineers to turn your application from concept into reality.
Interaction Designer
Optimises the user experience of your application—making sure the design is friction less and user-friendly.
Frequently asked questions
Is our business data secure?
We develop AI software using Microsoft Azure OpenAI, which offers a comprehensive set of security features that guarantees the security of business data—including:
advanced data encryption, centralised identity and access management, Azure network security protocols, incident response and recovery, transparent security reporting, and much more.
Who has access to our data?
Your AI software will have robust data access controls that determine who has access. Software will be equipped with: multi-factor authentication, logging and monitoring mechanisms, third-party access controls, clear data access agreements and contracts, data grounding, and more.
Where does our data go?
Your data will be safely stored in Microsoft Azure's data centres. These data centres have robust encryption mechanisms which protect your data whether at rest or in transit. Plus, the data centres are protected by multiple layers of physical security controls, including: authorised access controls, video surveillance, and 24/7 monitoring.
How accurate and reliable are the AI outputs?
To ensure accurate and reliable AI outputs, the business data used must be reliable and the AI inputs (or prompts) must be clear and specific. To achieve this we measure all AI outputs against evaluation metrics that are based upon your objectives. Ongoing quality assurance is conducted whilst your AI software is being built and tested. So by the time it goes live, all AI outputs will be both accurate and reliable.
How much does it cost?
The cost of your custom AI application build will vary depending on the project scope. Visit our pricing page to learn about our standard plans and contracts.
Frequently asked questions
"Talk Think Do has provided us with a unique balance of strategic guidance, enhanced governance and "make it happen" capabilities, which means we can scale our digital ambitions with confidence. The team are experienced, practical, people who quickly cut to the important issues."
Uncover the potential hidden
within your data with AI
AI is revolutionising business as we know it. And it has the power to revolutionise yours today. So rather than watch your competition harness it and leave you behind, act now. Be the one to lead the charge in your industry.
Book a free consultation with one of
our application experts to:
Discuss your current challenges
Receive recommendations on next steps
Get advice on project timelines based on your budget
Schedule your consultation with one of our experts by filling out the form below!