Cloud-native application development
Futureproof your business
with custom cloud software
Optimise processes, create intuitive applications, and scale your organisation with cloud software that grows and adapts with you. We design, build and manage custom cloud applications within the Microsoft Azure environment.
Award-winning
Microsoft Solutions
Partners trusted by
Award-winning
Microsoft Solutions Partners trusted by
Is your current software holding your business back?
Has your business 

outgrown

your current software?
Are attempts to improve your software

 draining resources

?
Is your product's

potential 

being stifled?
Is bad-fit software leaving you 

exposed

to cyber threats?
Is

downtime

hurting your bottom line?
Do you lack the

in-house capability

to develop and manage software?
What a custom cloud application can unlock for your organisation
Rapid scalability & performance
Always satisfy changing demand with a custom cloud application designed to scale up and down instantly. What's more, you can quickly increase your application's functionality in line with business growth.
Leverage new tech trends
Gain access to features that take advantage of the latest tech (such as AI, machine learning and IoT). Start delivering exceptional user experiences and stay two steps ahead of competitors.
Unmatched security & reliability
Get superior defence against threats with Azure's enterprise-level identity management solutions, automated compliance, private networks, and more. Plus you can rely on fast and reliable data access wherever you're based.
Total flexibility & control
Enjoy a bespoke solution that streamlines your day-to-day operations and delivers advanced business flexibility. And get full control of your core systems with cloud application source code ownership.
Why partner with Talk Think Do?
Our partners & accreditations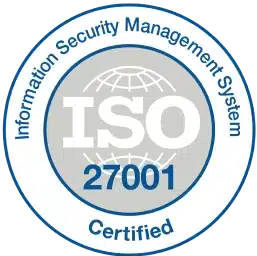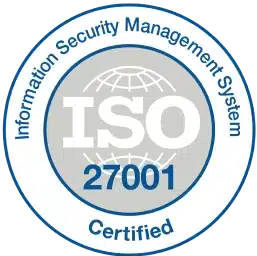 Enabling Innovation for Hodder Education
"We've been collaborating with TTD on a large digital innovation project, moving to the cloud and to working with a software partner. The team have been exceptionally organised, knowledgeable and pragmatic in helping us take the idea through to project sign-off, kick off and initial development. We have found communication to be clear with a supportive, can-do approach, no matter which team member we're liaising with."
Katie Blainey, Director, Assessment Product
Explore Learning's project outcomes:
A custom assessment authoring system
An adaptive logic engine and e-learning platform
Custom video and screen sharing technology forenhanced learning outcomes
Our 4-step development process
From the initial discovery to application build, every stage of the development process is tailored to you.
Application Discovery
(Scoping & Estimates)
First, we work with your team to assess your goals and current systems.
We'll assess the feasibility of your ideas and offer suggestions.
Scope out the project timeline and estimate costs.
Discovery can take between 2 days and 8 weeks (depending on your needs and project complexity). Regardless of how long it takes, you'll get a business case that covers the key challenges and proposed solutions – from us.
Application Build
(Sprint, Demo, Feedback)
Cut your time to market with Talk Think Do's agile cloud-native development. We follow security best practices and deliver all projects in-keeping with an agile development methodology.
The delivery manager provides you with full visibility over the entire application build process with:
Regular application demos
Agile development sprint cycles
And collaborative feedback sessions with our team
Product Acceptance
(Testing & Optimising)
The initial application release
User acceptance testing
Feedback reviews
Technical security, solutions and architecture reviews
Assessing your application against Go/No-Go criteria to further tailor the application to your needs
Long-term, trusting partnerships are an essential part of how we work. Your application will go through as many iterations as required to ensure you receive your desired outcome.
We act as an extension of your team, providing expert maintenance and support throughout the application launch. This includes 30 days of free post-launch care.
Not every business will know all the features they want from the outset of their project. But thanks to our iterative approach, your application can continue to improve even post-launch.
Once the application is launched, you'll get full access to the source code, infrastructure, scripts – everything. So you can continue to maintain and improve the application yourself—or we can help you do that on an ongoing basis with our managed support services.
The UK Business Tech Transformation Through Technology Award
Your extended team of experts
Our permanent, onshore team takes the time to understand your company's goals, customers, and tech requirements. Here's who will help bring your vision to life:
Solutions Architect
Turns your initial concept into a final application through solution design, costing, governance and building.
Business Analyst
Takes your high-level requirements and distils them into specific low-level requirements.
Delivery Manager
Your main point of contact. They establish the plan and manage resources, making sure the final application is delivered on time.
QA Analyst
Oversees internal and user acceptance tests. They ensure test strategy adherence and guarantee high standards are met.
Backend Engineer
They work across the development lifecycle—from building the application to unit testing portions of code.
Frontend Engineer
They work alongside backend engineers to turn your application from concept into reality.
Interaction Designer
Optimises the user experience of your application—making sure the design is friction less and user-friendly.
Frequently asked questions
What is cloud-native?
'Cloud-native' is a cloud-based approach towards application development. It refers to applications that are built for the cloud — rather than those that have been migrated from other networks. Cloud-native applications are generally more secure, reliable and cost-efficient.
As a Microsoft Solutions Partner, Talk Think Do does all of its development in Microsoft Azure.
What are the benefits of a cloud-native approach?
Cloud-native development provides improved scalability, flexibility and security compared to traditional models. It's easier to spot and amend errors, as the code is written and tested in small portions.
Should I choose SaaS, custom build, or low-code development?
Cloud-native development won't be the ideal solution for every business. SaaS and low-code solutions can both be effective, depending on what you aim to achieve and what internal resources you have. Visit our calculator page to find your best-fit solution.
Will we get ownership of the source code?
Yes — you always get a copy of the source code, whether you get it based on a license or IPR. 
How much does it cost?
The cost of your application will vary depending on the project scope. Visit our pricing page to learn about our standard plans and contracts.
Do you do legacy-cloud migration?
No, we don't do legacy to cloud migration. However, we can develop custom applications or help you modernise existing cloud systems.
Frequently asked questions
"Talk Think Do has provided us with a unique balance of strategic guidance, enhanced governance and "make it happen" capabilities, which means we can scale our digital ambitions with confidence. The team are experienced, practical, people who quickly cut to the important issues."
Unleash a new level of
performance with custom cloud
Don't let your current software hold your business back. Flexibly scale your systems according to your users' needs—and start driving your business forward with a custom cloud application.
Book a free consultation with one of our application experts to:
Discuss your current challenges
Receive recommendations on next steps
Get advice on project timelines based on your budget
Schedule your consultation with one of our experts by filling out the form below!